Safety this Summer: COVID-19
June 09, 2020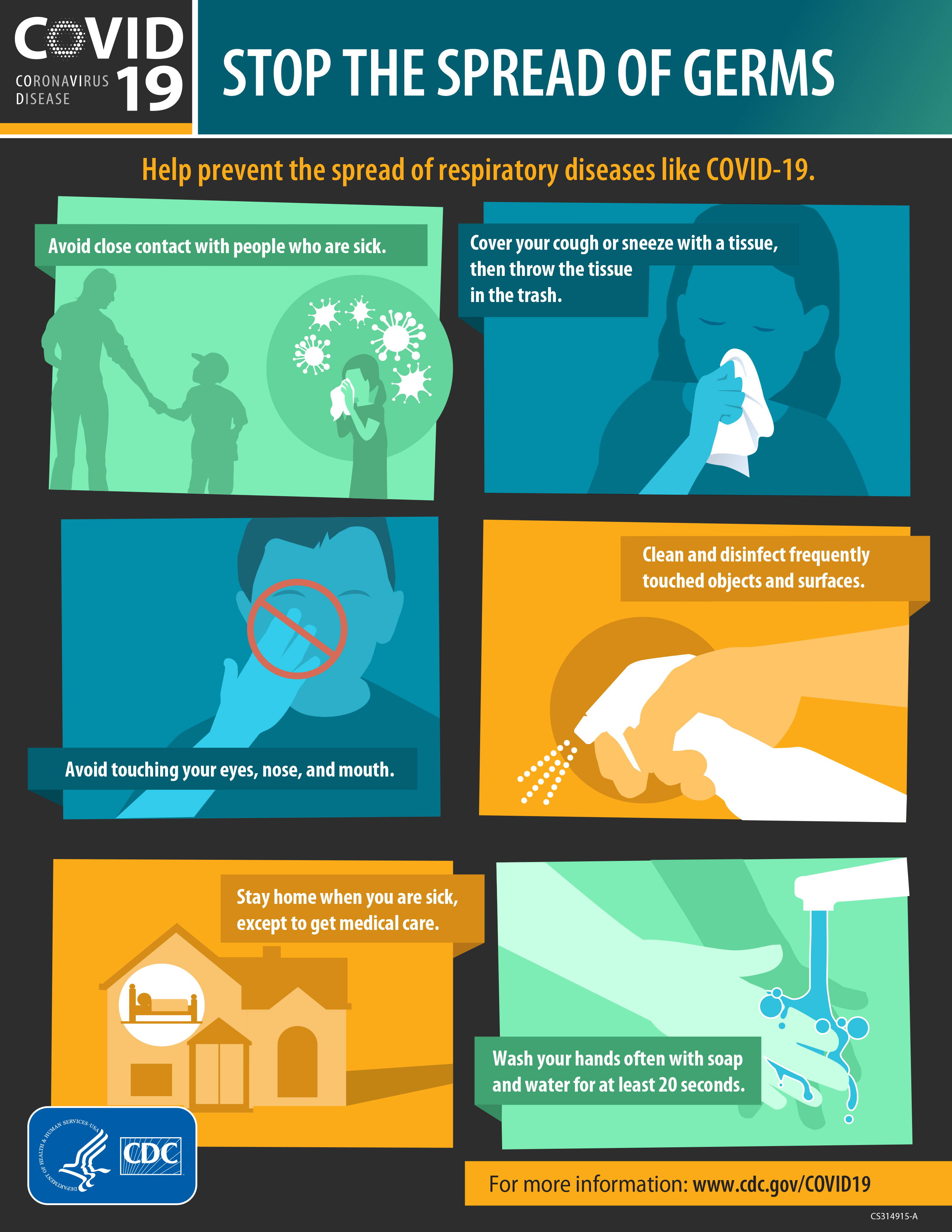 As the summer begins to sizzle and business and beaches reopen, how do we navigate the continuing risk of COVID-19? This summer exposes us to a number of health risks — some all-too-common, such as heat stroke and dehydration, and some not-at-all-common, such as the novel (new) Coronavirus Disease 2019. When we go out into the sun, we help prevent those common risks by coming prepared with water bottles and sunscreen. When we enter the newly-opened public spaces, we can help prevent this new health risk by coming prepared with the best information we can find. Below are some resources where you can find helpful information on Coronavirus causes and prevention measures. This information is primarily from the Centers for Disease Control.
CDC is responding to a pandemic of respiratory disease spreading from person-to-person caused by a novel (new) coronavirus. The disease has been named "coronavirus disease 2019" (abbreviated "COVID-19"). This situation poses a serious public health risk. The federal government is working closely with state, local, tribal, and territorial partners, as well as public health partners, to respond to this situation. COVID-19 can cause mild to severe illness; most severe illness occurs in older adults. CDC.gov
Please Note: The situation is changing daily, even hourly. Please continue to check back at this CDC page for up-to-date information.
What do YOU NEED TO KNOW about COVID-19?
How to Protect Yourself If you think you are Sick
One important way to protect yourself is by washing your hands.
Other Vital Information:
Symptoms Older Adults & Medical Conditions Prepare Your Family
Traveling this summer? Here's what you need to know
You can also keep up with CDC updates on Coronavirus Disease 2019 by signing up for email updates, syndicating available content, and subscribing to Coronavirus Disease 2019 RSS Feed. CDC.gov
Click HERE for a helpful PRINTABLE PDF from the CDC
---
COVID-19 Cases in the US and Canada
---